Community
I believe to share more is to gain more. Below are the selected activities I have involved in the community.
Angular Singapore 🇸🇬
I founded Angular Singapore in 2021. We advocate and grow the Angular developer community in Singapore and beyond. Our main activities includes:
Monthly meetup on the first Tuesday of the month. I invited speaker to come and talk about Angular with us. Follow @angularsg for the upcoming events :)
FREE one-on-one support. If you have any questions or need any advices, book our time here. We are here to help! calendly.com/tuantrungvo/ama-w-trung
Office-hour sessions where we share our experience with live coding.
This is our first in-person meetup photo at Oct 2022 @Google Developer Space Singapore 🙃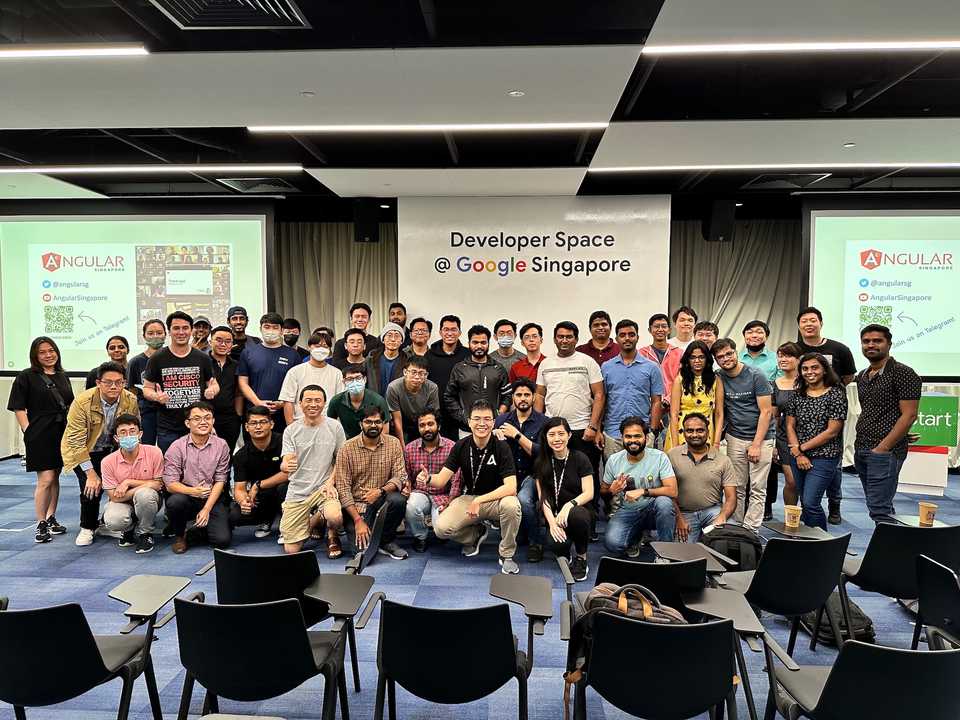 This is our second meetup photo with special guest Minko Gechev from the Angular team 🙃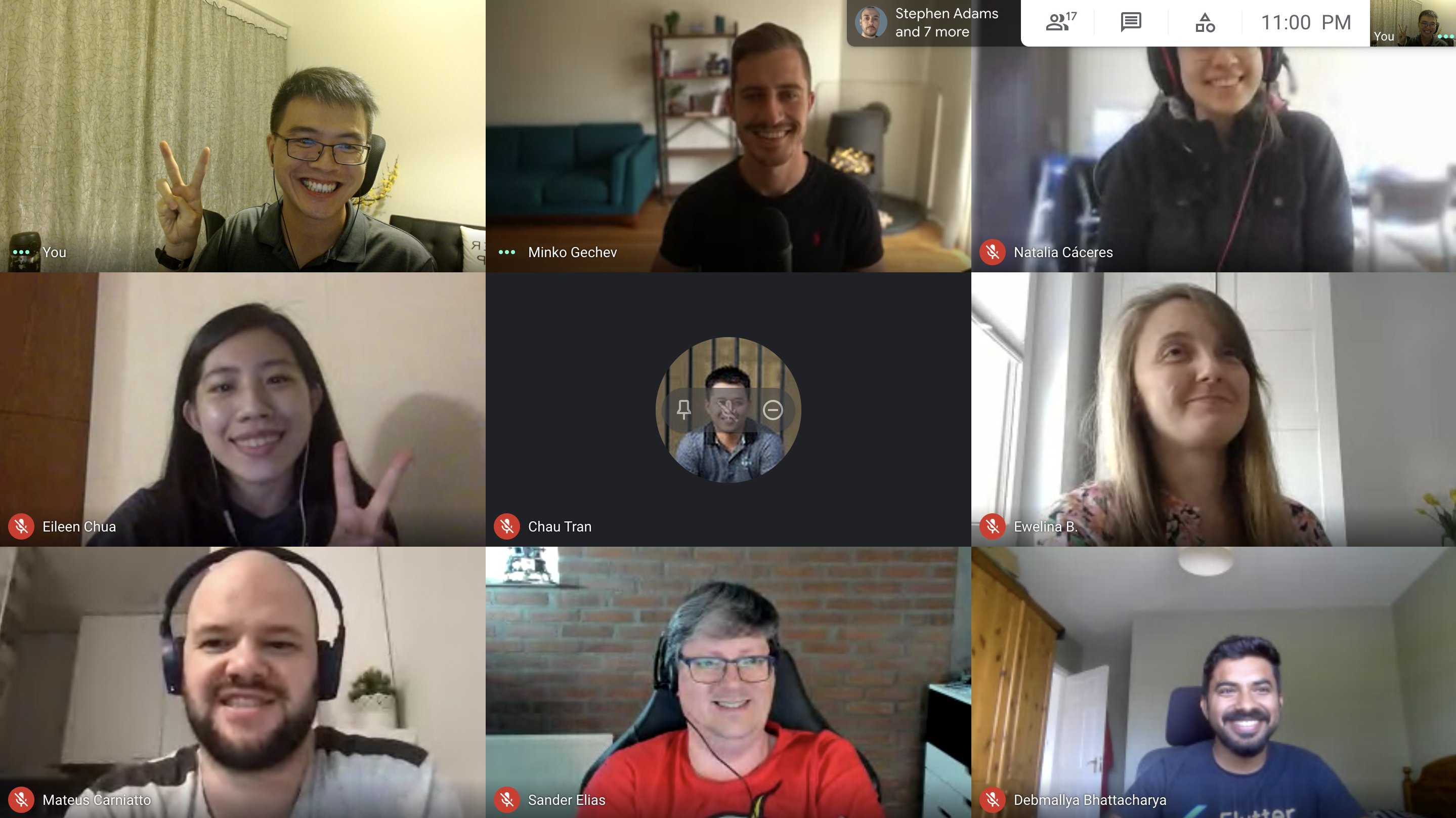 I created and managed the Angular Singapore Youtube Channel that has over 500 subscribers and accumulated over 12K views
Angular Vietnam
I am a community leader at Angular Vietnam since 2020 and participated in mainly:
I also created and managed the Angular Vietnam Youtube Channel that has closer to 1000 subscribers and accumulated over 16K views.
Projects
People know me as I am an author of Angular Spotify and Angular Jira Clone. Both got the huge success with over 100K+ views and over 1k stars each. I really hope my code can be used by other developers and help them some how.
The Angular team has mentioned about those projects on several occasions.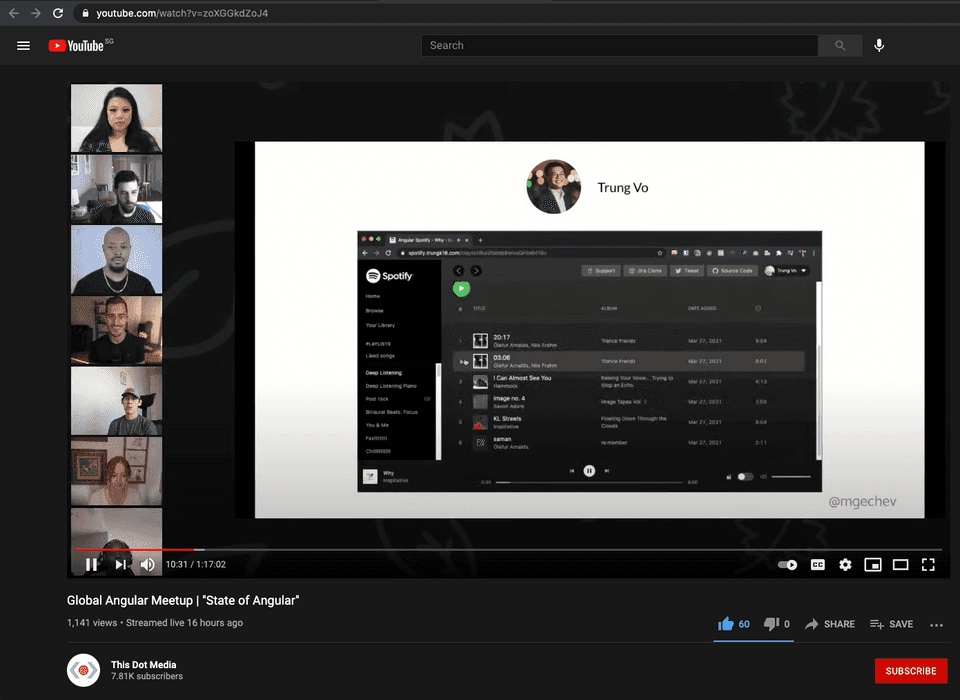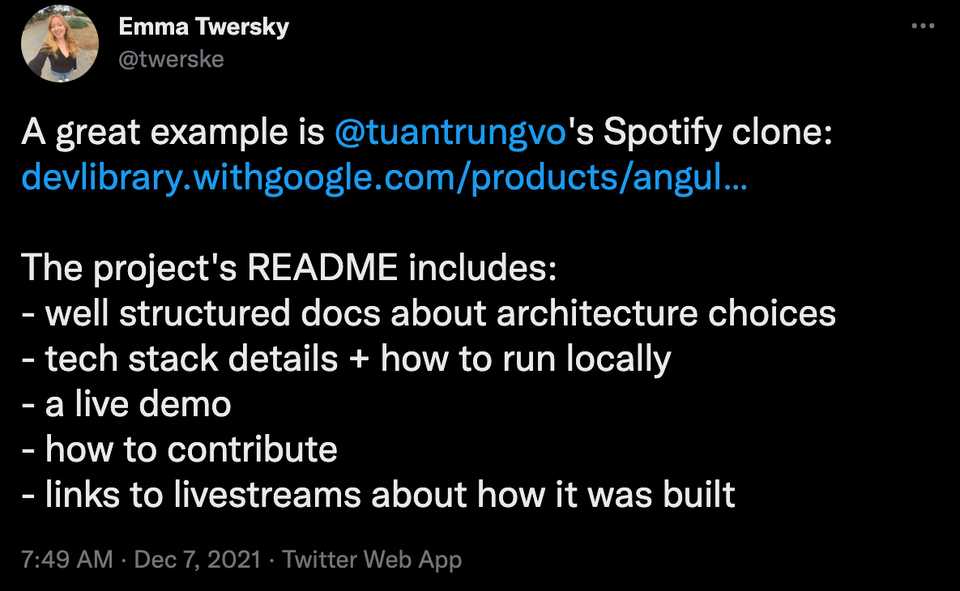 Talks
I have delivered around 20 talks in the past year on several forums and conferences such as ng-poland 2020, ng-rome 2021. I got invited to Angular Air not just one, but twice to talk about my Angular journey. What an experience!
View my list of talks.
Courses
When I worked with Angular four years ago, I struggled many times without anyone to ask for help. I started Angular Singapore recently to bring the Angular community in Singapore closer, and they can always look for help if needed.
Below is the Angular Spotify series that I continue implementing my Spotify client written in Angular. I hope you enjoyed it!
Last Updated 26 Jul 2021